[Previous] [Contents] [Next] Services - Fluid maintenance
Vehicles depend on a variety of fluids that need to be changed at different times. Flushing and replacing these fluids regularly helps to reduce overall long-term maintenance costs, and keeps your vehicle running at optimal efficiency (which also reduces environmental impact).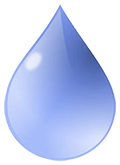 Some of the fluids we maintain include:
fuel (checking for dirt in the fuel tank)
general lubrication (variou smoving parts, door hinges, etc.)
transmission fluid
window washer fluid
...and many more...
For more information, please contact us.