[Previous] [Contents] [Next] Services - Scheduled (preventive) maintenance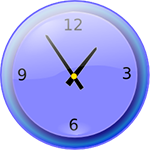 The key to keeping your vehicle operating safely and reliably is regular prevntive maintenance. The low cost of preventive mainteance, contrasted with the high cost of major repairs that could have been prevented, also saves your time since unexpected major problems tend to occur during the most inconvenient times.
To start saving your time and money today, contact us to arrange a scheduled preventive maintenance program.